Planning and Proposal


Comprehending the customer's needs and proposing the optimal packaging solution
To grasp the customer's true needs, we do not just listen carefully to their requirements, we also apply our specialists' expertise to perceive other potential needs. We offer comprehensive, optimal plans and proposals that take into account aspects including product functionality, operational efficiency, and transport costs, as well as all processes.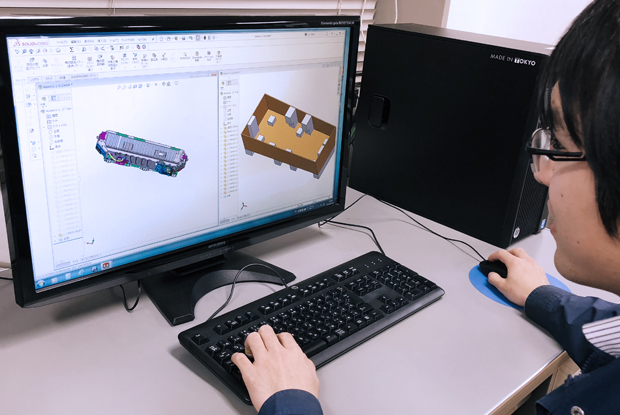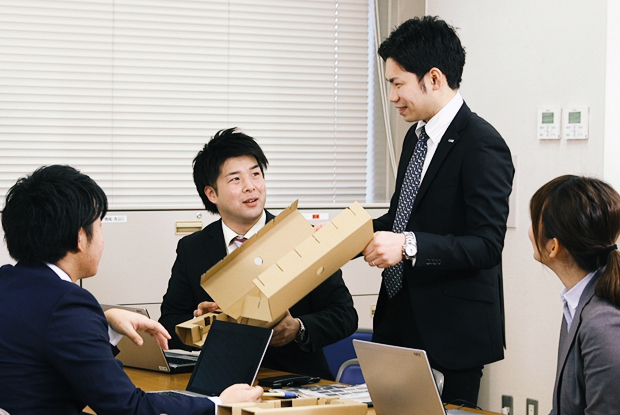 Design and Development


Developing products with advanced technology and overall view of the entire process
We design and develop "easy-to-assemble", environmentally-friendly packaging with a constant awareness of the five packaging parameters: "workability," "space," "type," "transport," and "post-processing." In addition, we are also working on development of meticulously designed, original products for general consumers.
Production


Lines handling diversified, small-lot production
For efficient production of custom-designed and -developed products, our production lines are set up to handle production of multiple products in small lots. We have latest equipment configured to eliminate waste at every stage, from cutting of the corrugated-cardboard sheets to printing and processing, for production that is not only efficient, but environmentally friendly as well.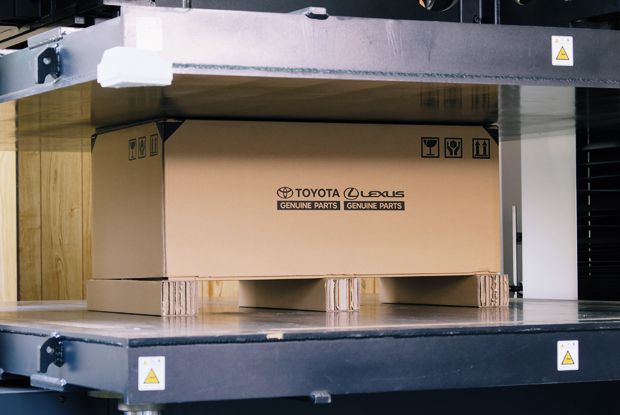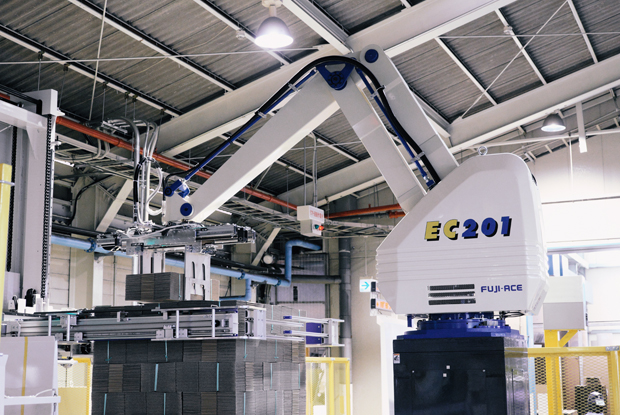 Quality


Quality assurance systems based a wealth of experience and proven results
To provide our customers with products of the uniform quality, we conduct durability drop tests and other checks under various temperatures and humidity conditions. In addition, we not only maintain uniform standards for all products, but also regularly improve our processes to improve quality yet further.
Safety


Early detection and other safety measures reduce potential risks in the plant
Worker safety is a constant consideration. For example, we make use of the Head Office's disaster simulation facilities to discover the risk of getting caught up and crushed by machinery and other dangers, before an accident occurs. We also conduct thorough checks at points in the process that are not completely safe in a dedicated effort to ensure a safe working environment in order to provide the customer with stable supplies of high-quality products.